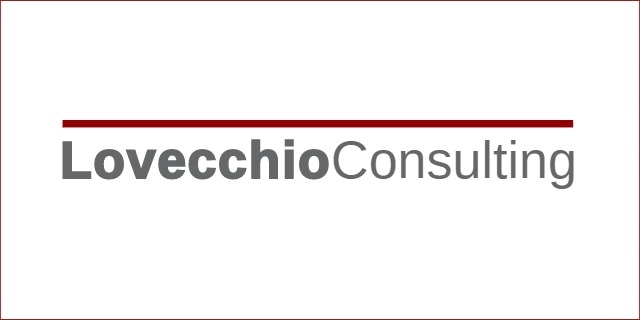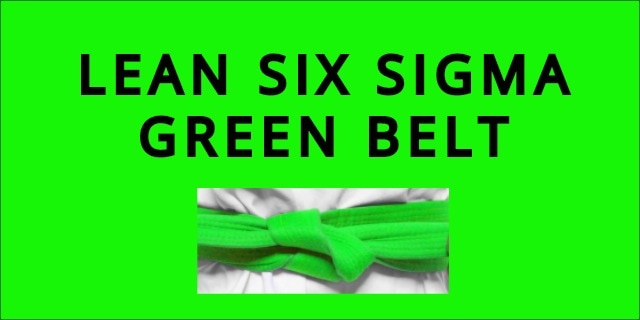 CORSO LEAN SIX SIGMA GREEN BELT - LIVE ONLINE
LIVE ONLINE LEAN SIX SIGMA GREEN BELT COURSE
(GB)
Questo corso prepara alla certificazione Lean Six Sigma Green Belt a cura dello IASSC, l'associazione internazionale che si occupa di rilasciare certificazioni in ambito Lean Six Sigma.
L'eccellenza nella qualità è possibile solo attraverso l'adozione di processi e metodologie rigorosi e strutturati. La metodologia Lean Six Sigma è la più riconosciuta a livello internazionale per questo scopo. Questo corso consente un'applicazione immediata e porta a risultati efficaci, ed è quindi finalizzato alla Certificazione Lean Six Sigma Green Belt, considerata una delle più preziose designazioni professionali sia per le aziende industriali che di servizi. Il professionista Green Belt è in grado di gestire piccoli team di miglioramento e risolvere semplici problemi applicando la metodologia Six Sigma DMAIC (Definisci - Misura - Analizza - Migliora - Controlla), offrendo enormi vantaggi in termini di riduzione della variabilità, risparmio e maggiore soddisfazione del cliente, come fondamentali capisaldi per le aziende che sono orientate all'eccellenza di processo e di prodotto.
This course develops the skills to get the international certification Green Belt by IASSC (as part of PeopleCert group), the international association that delivers Lean Six Sigma certifications.
Adopting the lean six sigma methodologies allows to improve the quality of products and processes to achieve the excellence. This course allows an immediate application to get quickly tangible results.
The excellence in quality is possible only with the adoption of disciplened and structured processes and methodologies, and Lean Six Sigma is the most internationally recognized methodology for this goal.
The green belt professional is capable to manage small improvement teams ans solve problems by applying the Six Sigma DMAIC approach (Define - Measure - Analyze - Improve - Control), so delivering quick benefits in terms of variability reduction, savings and customer satisfaction.
Luogo del corso/place: live online
Date di avvio/Starting dates - 2022 year:
| | | | | | | | | | | |
| --- | --- | --- | --- | --- | --- | --- | --- | --- | --- | --- |
| JAN | FEB | MAR | APR | MAY | JUN | JUL | SEP | OCT | NOV | DEC |
| 13 | 10 | 10 | 7 | 5 | 9 | 7 | 8 | 6 | 10 | 8 |
From 5.30 pm to 8.30 pm (Rome time; GMT+1)
Numero totale sessioni /Number of sessions: 8
Altre sessioni: ogni giovedi successivo con sessioni di durata di 3 ore ciascuna / Other sessions: every next thursday with each session of a 3-hour duration.
Durata totale/Total duration: 24 ore / 24 hours
Il corso è erogabile in italiano, inglese o francese/ The course can be held in italian, french or english.
CONTENUTI PRINCIPALI / MAIN CONTENTS
Modulo 1 – Introduzione
Introduzione
I concetti base del six sigma
I concetti base della lean
Metodologia Design For Six Sigma (DFSS)
Modulo 2 – DEFINE
Voice of the Customer (VOC)
Concetti base di project management
Selezione di progetti lean six sigma
Strumenti di project management e pianificazione
L'impresa snella
Classificazione degli sprechi
Prestazione dei team e loro dinamica
Modulo 3 – MEASURE
Analisi dei processi e documentazione
Probabilità e statistica
Analisi dei sistemi di misura (MSA)
Distribuzioni statistiche
Raccolta dati
Capability dei processi
Modulo 4 – ANALYZE
Tipi di variazione
Statistica inferenziale
Introduzione ai test di ipotesi
Test di ipotesi con dati normali
Test di ipotesi con dati non normali
Modulo 5 – IMPROVE
Correlazione e regressione
Analisi della varianza (ANOVA)
Progettazione degli esperimenti (DOE)
Distribuzioni statistiche
Analisi delle cause di fondo
Modulo 6 – CONTROL
Controlli in ottica lean
Controllo statistico dei processi (SPC)
Piani di controllo six sigma
Modulo 7 – CONCLUSIONI
Introduzione ai progetti six sigma
Test finale
In corsivo gli argomenti aggiuntivi rispetto al corso yellow belt. / In italic the added topics , as to yellow belt course
Il materiale didattico e l'esame IASSC per ottenere la certificazione sono in inglese. / The course material and the IASSC exam are in english.