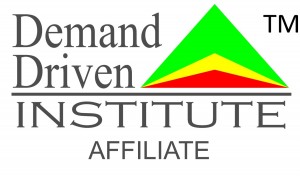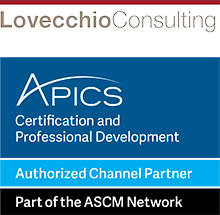 CORSO DEMAND DRIVEN LEADER LIVE ONLINE
LIVE ONLINE DEMAND DRIVEN LEADER COURSE
(DDL)
Obiettivo
Questo corso prepara alla certificazione DDLP (Demand Driven Leader Professional) rilasciata dal DDI (Demand Driven Institute) (www.demandddriveninstitute.com), l'autorità globale nella metodologia demand driven, che sta ottenendo prestigiosi riconoscimenti su come si sta affrontando la realtà VUCA (Volatility- Ucertainty - Complexity - Ambiguity).
Benefici
Gestire con padronanza il nuovo modello Demand Driven Operating Model consente di ottenere i reali benefici anche in termini di gestione delle capacità, utilizzandole quindi al meglio per incrementare il valore aggiunto e la soddisfazione del cliente.
LUOGO DEL CORSO: ONLINE SU PIATTAFORMA GOTOMEETING
LOCATION: ONLINE THROUGH GOTOMEETING
DATA DI INIZIO: 13 GENNAIO 2021
FIRST DATE: 13 GENNAIO 2021
ALTRE DATE: OGNI MERCOLEDI
OTHER DATES: EVERY WEDNESDAY
NUMERO DI SESSIONI: 4
NUMBER OF SESSIONS: 4
DURATA DI UNA SESSIONE: 3 ORE
SESSION DURATION: 3 HOURS
ORARIO DI CIASCUNA SESSIONE: DALLE 17.30 ALLE 20.30
TIMEFRAME OF EACH SESSION: FROM 5.30 p.m to 8.30 p.m. (CET Time; UTC+1)
DURATA TOTALE DEL CORSO: 12 ORE
TOTAL DURATION OF THE COURSE: 12 HOURS
Il corso è erogabile in italiano, inglese o francese.
The course can be held in italian, french or english
CONTENUTI PRINCIPALI
Modulo 1 – Le sfide organizzative odierne
L'aumento della complessità
La sfida della leadership
Il flusso come scopo
I prerequisiti per le informazioni rilevanti
La distorsione tradizionale per le informazioni rilevanti
Modulo 2 – Le sfide tradizionali al flusso
La variabilità ed i suoi impatti sul flusso
Le distorsioni rilevanti alle informazioni e materiali - sistemi di pianificazione
Le distorsioni rilevanti alle informazioni e materiali - finanza
Modulo 3 – Emerge un nuovo modello di gestione
Modulo 4 – Il modello operativo demand driven
Demand Driven Material Requirements Planning (DDMRP)
Demand Driven Scheduling e Shop Floor Execution
Modulo 5 – Metriche basate sul flusso
Modulo 6 – Demand Driven Sales & Operations Planning (DDS&OP)
Configurazione tattica e riconciliazione
Revisione tattica
Proiezione tattica
Sviluppo tattico
Raccomandazioni strategiche
Sales and Operations Planning adattivo (Adaptive S&OP)
Modulo 7 – Il percorso di sviluppo del Demand Driven Adaptive Enterprise Model (DDAE)