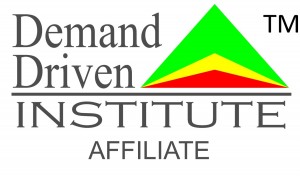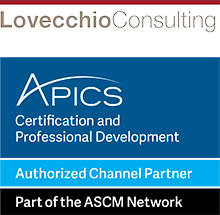 CORSO DEMAND DRIVEN PLANNER - LIVE ONLINE
LIVE ONLINE DEMAND DRIVEN PLANNER COURSE
(DDP)
Obiettivo
Questo corso prepara alla certificazione DDPP (Demand Driven Planner Professional) rilasciata dal DDI (Demand Driven Institute) (www.demandddriveninstitute.com), l'autorità globale nella metodologia demand driven, che sta ottenendo prestigiosi riconoscimenti su come si sta affrontando la realtà VUCA (Volatility- Ucertainty - Complexity - Ambiguity).
Benefici
Una nuova metodologia in ambito supply chain che apporta significativi vantaggi sia alle aziende di produzione che di distribuzione. Finalmente le scorte, se ben gestire, generano un significativo ritorno dell'investimento.
LUOGO DEL CORSO: ONLINE SU PIATTAFORMA GOTOMEETING
LOCATION: ONLINE THROUGH GOTOMEETING
DATA DI INIZIO: 17 DICEMBRE 2020
FIRST DATE: 17 DECEMBER 2020
ALTRE DATE: OGNI GIOVEDI (7-14-21 Gennaio 2021)
OTHER DATES: EVERY THURSDAY (January 7-14-21, 2021)
NUMERO DI SESSIONI: 4
NUMBER OF SESSIONS: 4
DURATA DI UNA SESSIONE: 3 ORE
SESSION DURATION: 3 HOURS
ORARIO DI CIASCUNA SESSIONE: DALLE 17.30 ALLE 20.30
TIMEFRAME OF EACH SESSION: FROM 5.30 p.m to 8.30 p.m. (CET Time; UTC+1)
DURATA TOTALE DEL CORSO: 12 ORE
TOTAL DURATION OF THE COURSE: 12 HOURS
Il corso è erogabile in italiano, inglese o francese.
The course can be held in italian, french or english
CONTENUTI PRINCIPALI
Modulo 1 – Introduzione al DDMRP e Posizionamento dei buffer
Fattori di posizionamento
Lead time disaccoppiato
Posizionamento avanzato
Modulo 2 – Profili e livelli dei buffer
Profilo dei buffer ed input per gli articoli
Determinazione e calcolo dei buffer
Proiezioni dei buffer
Modulo 3 – Adeguamento Dinamico dei buffer
Adeguamenti calcolati
Adeguamenti programmati
Altri tipi di adeguamento
Modulo 4 – Pianificazione del DDMRP
Equazione del flusso netto
Esplosione disaccoppiata
Priorità condivise
Modulo 5 – Esecuzione del DDMRP
Stati di allerta dei buffer
Sincronizzazione delle allerte
Modulo 6 – Aspetti analitici del DDMRP
Analisi della varianza dei buffer
Le proiezioni del DDS&OP (Demand Driven Sales & Operations Planning)
DOCENTE / INSTRUCTOR: GIUSEPPE LOVECCHIO
Demand Driven Endorsed Instructior, APICS Master Instructor e Subject Master Expert del learning system CSCP & CLTD