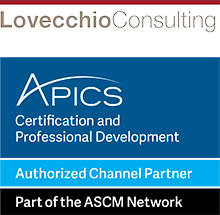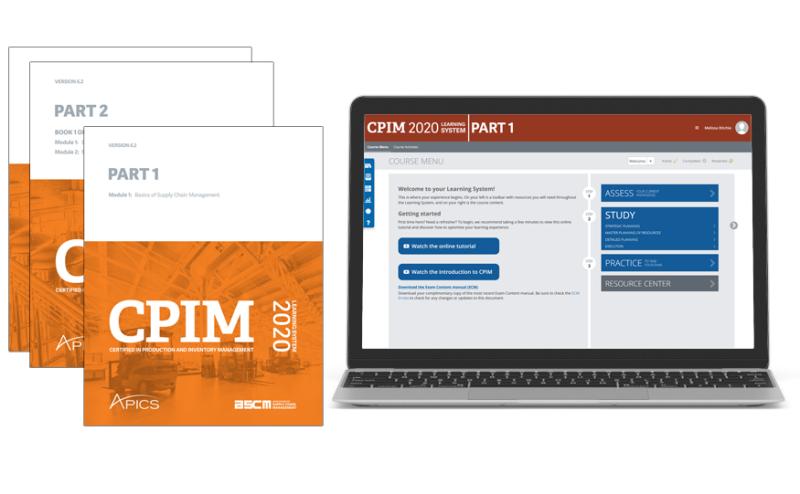 CORSO APICS CPIM PARTE 2 - LIVE ONLINE
LIVE ONLINE APICS COURSE CPIM PART 2
(Certified Production and Inventory Management - Parte 2)
Obiettivo

Questo corso sviluppa le competenze necessarie per conseguire la certificazione internazionale "Certified in Production and Inventory Management (CPIM)" dell' APICS, la maggiore organizzazione globale delle certificazioni in supply chain

Benefici
Adottare standard e le migliori pratiche in ambito operations diventa fondamentale per distinguersi grazie ad un approccio metodologico, ed essere riconosciuti come esperti nella materia, in modo da proporre e realizzare le giuste soluzioni, come oltre 100.000 persone certificate dimostrano dal 1973.
Objective

This course develops the skills to get the international certification "Certified in Production and Inventory Management (CPIM)" by APICS, the global leader in supply chain certifications.

Benefits
Adopting standard and best practices in operations management is key to stand out from the crowd with a methodological approach, and be recognized as experts in the field, in order to advice and apply the right solutions, as more than 100.000 certified professionals demonstrate since 1973.
Luogo del corso/place: live online
Data di avvio/Starting date: 22 MARZO 2021. Ore 17.30-20.30
MARCH 22, 2021. From 5.30 pm to 8.30 pm (CET Rome time; GMT+1)
Numero totale sessioni /Number of sessions: 6
Altre sessioni: ogni lunedi successivo con sessioni di durata di 3 ore ciascuna / Other sessions: every next monday with each session of a 3-hour duration.
Durata totale/Total duration: 18 ore / 18 hours
Il corso è erogabile in italiano, inglese o francese/ The course can be held in italian, french or english.
CONTENUTI PRINCIPALI / MAIN CONTENTS
Module 1: Strategic Management of Resources (SMR)
Section A: Developing a Business Strategy
Section B: Gathering and Analyzing Internal/External Information
Section C: Where Will We Compete?
Section D: How Will We Compete?
Section E: Sustainability and Strategy
Section F: Business Planning and Finance
Section G: Costing Methods and Tools
Section H: Aligning Operations Strategically
Section I: Technology and Improvement Strategies
Section J: Infrastructure
Module 2: Master Planning of Resources (MPR)
Section A: Demand Management Principles
Section B: Forecasting Techniques
Section C: Customer Interface Management
Section D: Sales and Operations Planning Principles
Section E: S&OP Techniques
Section F: Master Scheduling Principles
Section G: Master Scheduling Process Techniques
Section H: Principles of Distribution Planning
Section I: Distribution Planning Techniques
Module 3: Detailed Scheduling and Planning (DSP)
Section A: Aggregate Inventory Management
Section B: Itemized Inventory Policy
Section C: Itemized Inventory Management
Section D: Material Requirements Planning (MRP) Design
Section E: Using and Managing the MRP System
Section F: Detailed Capacity Planning Section
G: Managing and Applying CRP
Section H: Managing Projects
Section I: Planning Procurement and External Sources of Supply
Module 4: Execution and Control of Operations (ECO)
Section A: Execution of Operations
Section B: Scheduling
Section C: Implementation and Capacity Control
Section D: Principles of Quality, Communication, and Continuous Improvement
Section E: Quality Communication, and Continuous Improvement Techniques
Section F: Principles of Design Concepts and Tradeoffs
Section G: Techniques of Design Concepts and Tradeoffs
Il materiale didattico e l'esame APICS per ottenere la certificazione sono in inglese. / The course material and the APICS exam are in english.
APICS Master Instructor e Subject Master Expert del learning system CLTD
Demand Driven Endorsed Instructor
ALTRI CORSI APICS /OTHER APICS COURSES